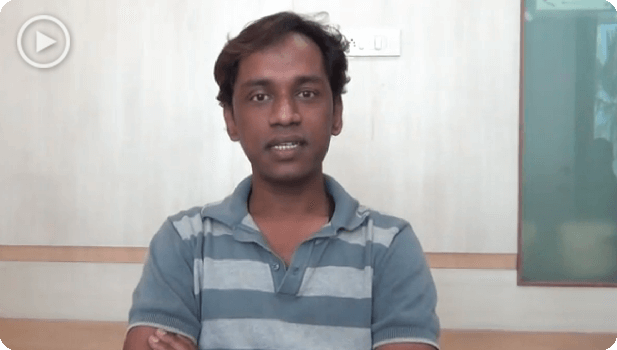 Software Engineer Finds Complete Relief From Slipped Disc Without Surgery
A software engineer from Pune, Mr Anand Barudkar, received total relief from chronic back pain after undergoing the Spinal Decompression Treatment.
A software engineer by profession, Mr Anand Barudkar from Pune, was suffering from chronic back pain after he had sustained a back injury while playing cricket.
He consulted a doctor who diagnosed him with a slipped disc and informed him to undergo surgery. However, Mr Anand Barudkar refused to have surgery.
Not being able to live a normal life due to the chronic back pain, he travelled from Pune to Mumbai to undergo Spinal Decompression Treatment at ANSSI.
Within a month, his back pain got successfully treated without surgery.
You can also get your neck, back, or spine pain treated without any surgery!
Book Free Online Consultation with our Spine Experts.