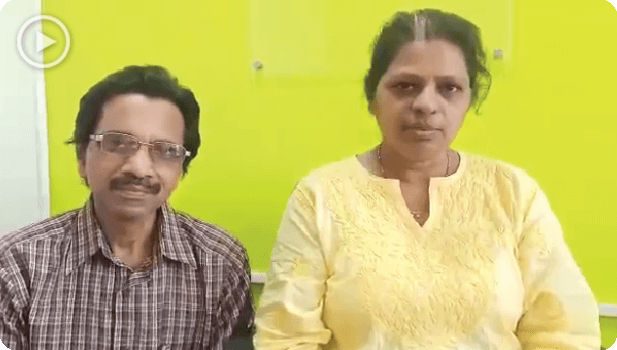 Prolonged Severe Leg Pain Successfully Treated in 1 Month without Surgery
Learn how a woman got her long-standing chronic leg pain successfully treated without surgery by undergoing Spinal Decompression Treatment.
Mrs Pushpa Bhatkungri, aged 53, was suffering from severe pain in her left leg for a long time. She had consulted many doctors, including various orthopaedic doctors, but couldn't get relief from her chronic leg pain.
One day, she came across an ANSSI advertisement on Facebook and booked the Free Appointment available with expert doctors.
But since ANSSI was not well known then and the treatment methods were completely new and unheard of, she was doubtful about taking the doctors' assessment and hence cancelled the appointment.
After receiving a few calls from the ANSSI staff who encouraged her to take the Free Assessment, she decided to give it a try, and the rest is history!
Within 19 days of the treatment, she experienced almost 80-85% relief from her leg pain. She is sure & believes that she will completely recover to 100% after religiously following the recovery guidelines & procedures provided by the expert doctors at ANSSI.
Get your chronic neck, back, and leg pain treated without surgery at an affordable cost at ANSSI!
Book your Free Appointment Now.